Welcome
WELCOME TO OUR


WEBPAGE
---
Happy New Year!
Welcome
I am so glad you decided to visit our art webpage. This page will help keep you and your parents informed on all the cool projects we are doing in art class. Also, explore the different links on this page to see pictures of our art from last year as well as other important information for you and your family. Come back as often as you like to see updates. You may contact me through the link below.

My email is tammy.dooley@christian.kyschools.us
---
Art Club
January 9, 2018

from 2:30-3:30
Parents should arrive at 3:25
---
Art
Announcement
Congratulation to the following Students!
The following students have art that is on display at the Municipal Building. It will be hanging in the hall area on the Virginia Street side. Thanks.
Pencil Art- Sophia London 5th
Bottle Cap Flag group project-Tori Nicholson, Cayden Bussell, Jevaea Starks, Sade Carbino (5th graders)
Foil Art- Chesa Leyenaar, Satona Bailey, Madison Monroe, Taylor Nail, Naomi Bernard, Katie Smith, Bethany Mullins (3rd graders) Dominic Royal-4th Grade
Dhurrie Rugs (Magic Carpets) Collage- Anna Humbert,
Faniya Redd, Teoka Echavez, LuAnna Acree, Aaliyah Bell ( all 2nd Graders)
Bottle Cap Eyeball group project -Derrell Bateman, Jesslyn Sharkey, Anna Rhorer, Savanna Mathis (grade 6)
---
---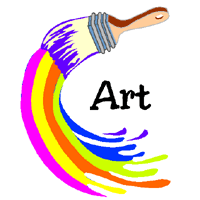 ---
SNOW DAYS
Should we miss extended days of school due to the weather, you should complete the SnowSmart lesson found under the SnowSmart Days tab for your grade. Our Superintendent will decide the day you will need to complete the lessons. You are required to complete the lesson online or by requesting a copy of the packet. You may want to join the class now to make sure all in running smoothly. If you have questions please contact the me or the school at 270 887-7230. Thank you and Happy Holidays!!!

---